This unique programme has been specifically designed by Grant Thornton Cyprus for high school students (currently in year 5 or 6).
At Grant Thornton, talented people are at the heart of our strategy and drive all of our successes.
Grant Thornton offers something you can't find anywhere else. This is the opportunity to develop your ideas and thinking while having your efforts recognised...
Grant Thornton can give you a flying start. We are ambitious. Take the fact that we're the world's fastest-growing global accountancy organisation.
Following the uncertainty arising from the current economic shock, prudential and securities regulators have published guidelines for the application of IFRS 9 in the context of the COVID-19 pandemic.
Significant Institutions are expected to follow these guidelines for the estimation of Expected Credit Loss (ECL) and the assessment of Significant Increase in Credit Risk (SICR) in accordance to IFRS 9 accounting for the implications emerging from the COVID-19 outbreak. Understanding the potential issues in the identification, classification and measurement of credit risk is vital for the timely mitigation of potential challenges.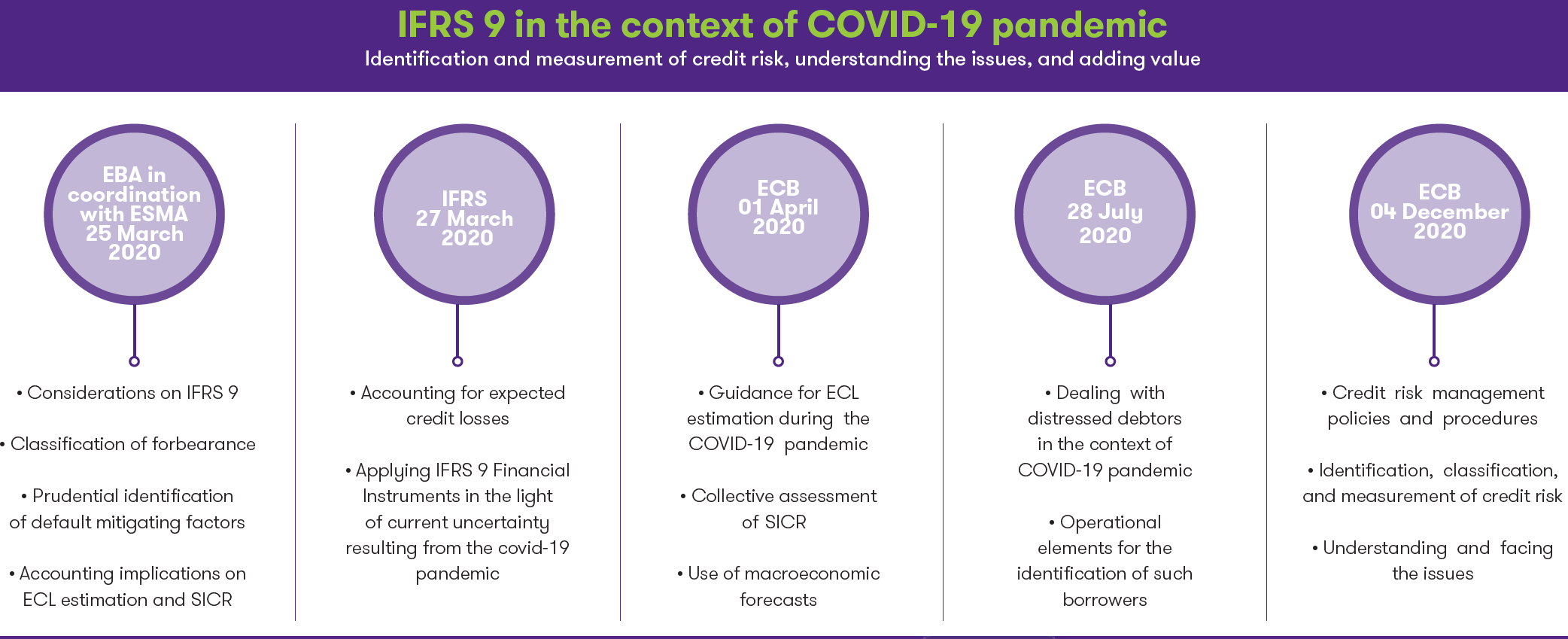 Our aim as a team is to provide detailed, actionable insight that incorporates industry best practice and standards to enable you to strengthen your procedures for forecasting credit risk in the context of COVID-19.