This unique programme has been specifically designed by Grant Thornton Cyprus for high school students (currently in year 5 or 6).
At Grant Thornton, talented people are at the heart of our strategy and drive all of our successes.
Grant Thornton offers something you can't find anywhere else. This is the opportunity to develop your ideas and thinking while having your efforts recognised...
Grant Thornton can give you a flying start. We are ambitious. Take the fact that we're the world's fastest-growing global accountancy organisation.
Technology has transformed our lives
The way we work, play, and do business has changed. It has offered new solutions to old problems, disrupted traditional business models, and helped us grow through becoming more efficient. One of the most disruptive is distributed ledger technology and its most common application is blockchain.
Blockchain, or distributed ledger technology uses cryptographic tools and a distributed consensus process to create a significant innovation in traditional record keeping. Its three main features are:
Veracity

Disintermediation

Transparency
Veracity

Multiple copies (as opposed to a single copy) of the complete historical record of ledger entries are each verified by consensus.

Disintermediation

It operates using a peer-to-peer network, rather than requiring a specific central organisation.

Transparency

It is a public record of activity that can be seen by all market participants.
Our services
Having recognised early on the disruption this technology will cause to the way traditional industries go about their business, Grant Thornton Cyprus set up a specialized business unit offering a series of services to companies that are interested in exploring a whole new world of opportunities opening up for them through the implementation of blockchain technology. We service a multiple of industries such as Property Development and Financing, Supply Chain Management, Renewable Energy, E-commerce, Entertainment, Occupational Health and Safety, Finance, among others.
Real estate tokenization
Leading a group of experts in the field of real estate, Blockchain, law & regulation and web 3.0, we have created "FuturEstate Alliance", bringing stakeholders even closer to real estate tokenization, the most modern form of investment in real estate worldwide.
Auditing of digital assets
As digital assets (or crypto assets) are increasingly present on company Balance Sheets, the need for accountants and auditors alike to develop the skillset to account and audit such assets for existence, ownership, and valuation accuracy, is becoming more impending. Recognizing early on the importance of this class of assets for both institutions coming from these new spaces but also from traditional sectors of the economy, we have invested resources to develop a methodology for performing such assessments and executing such assignments.
Blockchain strategy
We can add value by providing a holistic advisory role to strategically support your organization in each step of its digital transformation with detailed guidance on the usage of blockchain and DLT. Understanding blockchain's potential for executive strategic decision making.
Advisory services
When addressing business challenges with blockchain technology, organizations need to take into consideration complex regulatory frameworks, risk, audit, tax, and compliance implications on a case-by-case basis.
Virtual asset service providers services (wallet custodians)
Qualified assurance reporting for compliance and effectiveness of AML/CFT policy and procedures. Digital Forensics, asset tracing and recovery, chain analysis and due diligence legal risk assessments for wallet custodians according to applicable laws and regulations. Seed protection and wallet custodian services and infrastructure providence.
Research and development
Exploratory studies to identify early-stage possible implementation concepts, including feasibility studies, infrastructure development, such as technical and/or financial viability assessments of blockchain protocols to achieve specific business goals, proof of concepts (PoCs), blockchain architecture, and product development, followed by sandbox testing and quality assurance.
Agreed-upon procedures engagements for crypto funds
We perform agreed-upon procedures engagements on the verification of the Crypto Fund's Portfolio reference value for transparency purposes and increased investor confidence. Our engagement is conducted in accordance with the International Standard on Related Services (ISRS) 4400 (Revised), Agreed-Upon Procedures Engagements.
Smart contracts development
The development of Smart Contracts which comprise the business process logic for a specific use case, referred to as Decentralized Applications (dAppss), is paramount. In the same way that complex regulatory and compliance issues may inhibit a company's success, workflows, such as transaction privacy between different organizations, business processes immutability, and intellectual property, are all areas of concern that need to be evaluated.
Smart contracts auditing
Providing subject matter expertise to audit smart contracts is critical with the aim of minimizing risk for security vulnerabilities, regulatory compliance, business logic, code and network complexities, library versioning, and error routing.
Education and training
Topics covering Blockchain 101 and beyond, regulation, strategy, the current state of the technology, and real-world use case applications.
Digital asset criminal investigations
Investigation, classification and monitoring of wallet addresses and transactions. Digital forensics, asset tracing and recovery.
Industries we have developed solutions for include:
Real estate
Supply chain management – high value retail items and enterprise logistics
Food safety – agriculture
Anti-counterfeiting
Document management
Health and safety
Financial services
Partnerships
Discover new business opportunities utilizing blockchain technology and learn how are working towards the next digital age. How are you adapting? Contact us and we will get back to you to discuss existing and new business opportunities. We look forward to helping you explore the potential of blockchain technology and expand your business going into the 4th industrial revolution.
We have partnered with: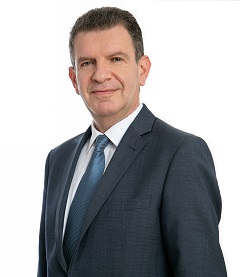 Get in touch
Distributed Ledger Technology Leader