This unique programme has been specifically designed by Grant Thornton Cyprus for high school students (currently in year 5 or 6).
At Grant Thornton, talented people are at the heart of our strategy and drive all of our successes.
Grant Thornton offers something you can't find anywhere else. This is the opportunity to develop your ideas and thinking while having your efforts recognised...
Grant Thornton can give you a flying start. We are ambitious. Take the fact that we're the world's fastest-growing global accountancy organisation.
In all our work, our principal purpose is to preserve or create value for stakeholders. To achieve this, we utilise solutions that cover the following options, including turnaround, operational and financial restructuring and insolvency; always approaching situations with understanding and respect to support you through difficult circumstances.
We work with a wide variety of different clients and stakeholders such as individuals, banks, funds, creditors, courts and government agencies and our support spans from individuals through to major, complex international organisations with interests around the globe.
Specialist advice in distress situations when and where you need it
Every situation is different and we have dedicated teams in all specialist areas to ensure you get the right advice for your situation. Our core restructuring and insolvency services are delivered through a growing team based locally in Cyprus supported by our Joint Venture Partner (Grant Thornton UK LLP), which has a team of 44 partners and directors and 323 professional staff, operating from 21 locations across the UK. Internationally we are supported by member firms in 51 countries who are authorised by Grant Thornton International to undertake restructuring and insolvency assignments.
In Cyprus, we deployed a joint Cyprus-UK team to deal with the liquidation of Cyprus Airways - one of the highest-profile and technically demanding liquidations ever undertaken in Cyprus. Internationally, our work has won industry turnaround awards, such as for Kodak where we have safeguarded the pensions of thousands of people in the UK. This is just one example of where our specialist focus provided our clients with a tailor-made solution.
Teams dedicated to specialist advisory services such as real estate advisory, restructuring tax and asset tracing enable us to ensure we provide the right options to our clients and their stakeholders.
Our UK JV partner has the largest dedicated team of asset-tracing and recovery specialists in the UK who have traced more than €200 million of misappropriated assets. Their insolvency team are market-leading and have worked on some of the most high-profile insolvencies in recent years including Madoff Securities International and Saad Investments Company Limited. They are often at the forefront of cutting edge legal developments, such as the recent UK Privy Council case of Singularis.
Our solutions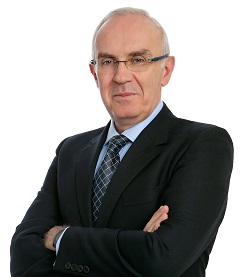 Get in touch
Insolvency and asset recovery Partner