This unique programme has been specifically designed by Grant Thornton Cyprus for high school students (currently in year 5 or 6).
At Grant Thornton, talented people are at the heart of our strategy and drive all of our successes.
Grant Thornton offers something you can't find anywhere else. This is the opportunity to develop your ideas and thinking while having your efforts recognised...
Grant Thornton can give you a flying start. We are ambitious. Take the fact that we're the world's fastest-growing global accountancy organisation.
Next Generation governance, risk and compliance solution
We have partnered up with Enactia in order to be able to deliver you exactly what you need: technology enabled governance, risk and compliance management.

An organization without governance is like a train without a track. No matter how much potential the business has, it will never undergo the business transformation needed to get to where it wants to be because it has no reference directing its progress.
While business goals and strategies evolve, our services support you wherever you are in your business cycle. The digital economy is simultaneously increasing the magnitude of new business opportunities while increasing the difficulty of getting it right. The business of the future requires an integrated comprehensive view of risk to drive better strategic decision-making. Organisations need a holistic view across all business units, key partners and risk and compliance competencies as well as product and service lines.
Our consultants stand out not only because they have the right set of certifications or skills but because they are a creative and ambitious team full of enlightening ideas fitting this dynamic, rapid digitising environment. We put these ideas into practice taking your specific needs into account.
Value of technology enabled GRC
Technology is at the heart of our modern society and therefore at the heart of many organisations. Many governance, risk and compliance processes however lack adequate integrated automated solutions. We have partnered with Enactia (a Cyprus GRC software company) in order to be able to deliver you exactly that: technology enabled process, risk and compliance management.
Enactia is a Governance Risk Compliance Cloud Software for Compliance and IT Governance management with GDPR, CCPA, PDPL, ISO27001 and other Regulations/Standards. It is designed to help organisations connect and visualise information about key policy risks and regulations in an integrated way, by connecting business processes to strategy change initiatives, policy risks, regulations and related roles. Enactia empowers organisations to visualise and identify the impact of risks on an enterprise level. The insights generated by Enactia supports the business outcome driven approach to IT governance and facilitates easy compliance to both internal and external stakeholders.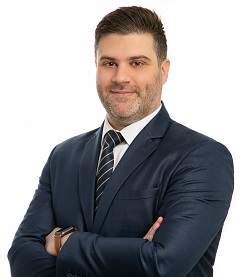 Get in touch
Digital Risk Leader