Cyber-crime is affecting organizations of all sizes and increasing in impact and complexity every day.

Cyber incidents can have many faces and can include malicious as well as accidental human and insider risks, alongside technical failure, misconfiguration, supply chain and third-party risks. While good perimeter defenses and effective controls are the foundation of good cyber security, they are not a guarantee against a cyber incident.
Grant Thornton Cyprus Cyber Incident Response Team can support your business in the event of a cyberattack or data loss event. We work alongside your existing IT and Legal teams to provide a co-ordinated, timely and efficient investigation and remediation.
Cyber incident preparedness
Our incident readiness review takes best-in-class industry standards such as ISO 27035 and applies them to your organizational plans and infrastructure to assess how your business is placed to respond to cyber incidents.
We can review your existing cyber security assessments by:
Cyber Threat Simulation – War Gaming:

This simulation takes place through a multi-hour exercise and a variety of evolving scenarios, encompassing challenging business continuity and reputational and legal concerns for your teams

.
Technical checks – Penetration Testing:

We can test the robustness of your existing infrastructure through a spectrum of non-invasive or invasive exercises including red and blue team exercises.
Incident Response plan:

We can work with you to develop a robust

Incident Response Plan

that can be

followed

in the

case

of a cyber incident and help shorten the impact and cost of an incident through effective identification, containment and future mitigation.
Cyber Insurance:

Our Cyber Incident Response Team are highly experienced in working with Insurers and Loss Adjusters in pre- and post

-

incident response and helping reduce risk and premiums through effective preparation.
Governance and Investigation
We can work with you to raise awareness at C-suite level of the level and impact of cyber incidents within your business. This involves developing understanding of the current level of preparedness and any improvements that need to be made for cyber incident readiness. We provide strategic recommendations based on industry standard best-practice and our experience working with your peers.
We conduct independent root cause reviews and investigations into cyber incidents in order to determine the origination. Such reviews are often required post-incident to help defend criminal and civil liability, and to help support insurance and loss adjusting processes. Our specialists are trained in chain of custody requirements and civil procedure rules and are widely experienced in presenting evidence as expert witnesses. We have undertaken reviews and provided evidence in claims worth hundreds of millions of pounds.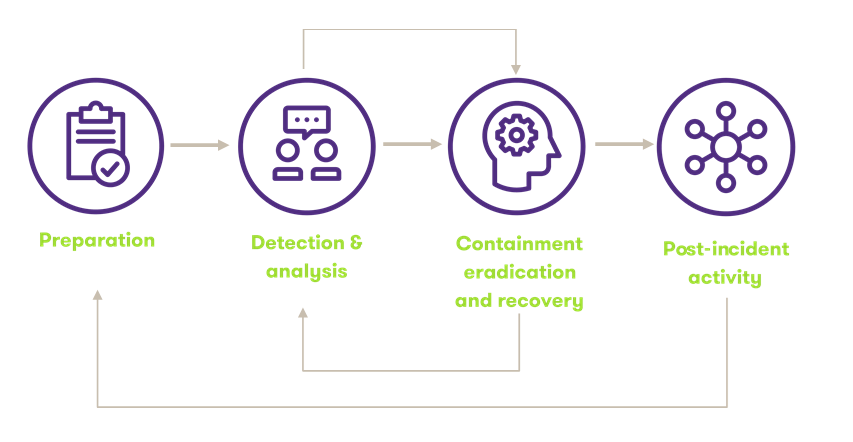 Learn about on our integrated incident response management approach here [ 6028 kb ].
Brochure
Cyber crime incident response and investigation
Read more