This unique programme has been specifically designed by Grant Thornton Cyprus for high school students (currently in year 5 or 6).
At Grant Thornton, talented people are at the heart of our strategy and drive all of our successes.
Grant Thornton offers something you can't find anywhere else. This is the opportunity to develop your ideas and thinking while having your efforts recognised...
Grant Thornton can give you a flying start. We are ambitious. Take the fact that we're the world's fastest-growing global accountancy organisation.
Understanding growth opportunities and challenges
We developed the Global Dynamism Index (GDI) to help business leaders understand the growth opportunities and challenges in 60 leading economies.
Globalisation is accelerating. While businesses are looking to unlock new revenue streams and governments are encouraging economic diversification, the increased connectivity of the digital age is lowering barriers to entry, opening up more international growth opportunities for dynamic businesses.
However, market entry decisions are some of the toughest a business leader ever has to face. There are so many factors – both known and unknown – to consider. Some of the largest corporations in the world, which are relatively data rich and have the resources to send people to scope out opportunities on the ground, have embarrassingly and expensively flopped in new markets.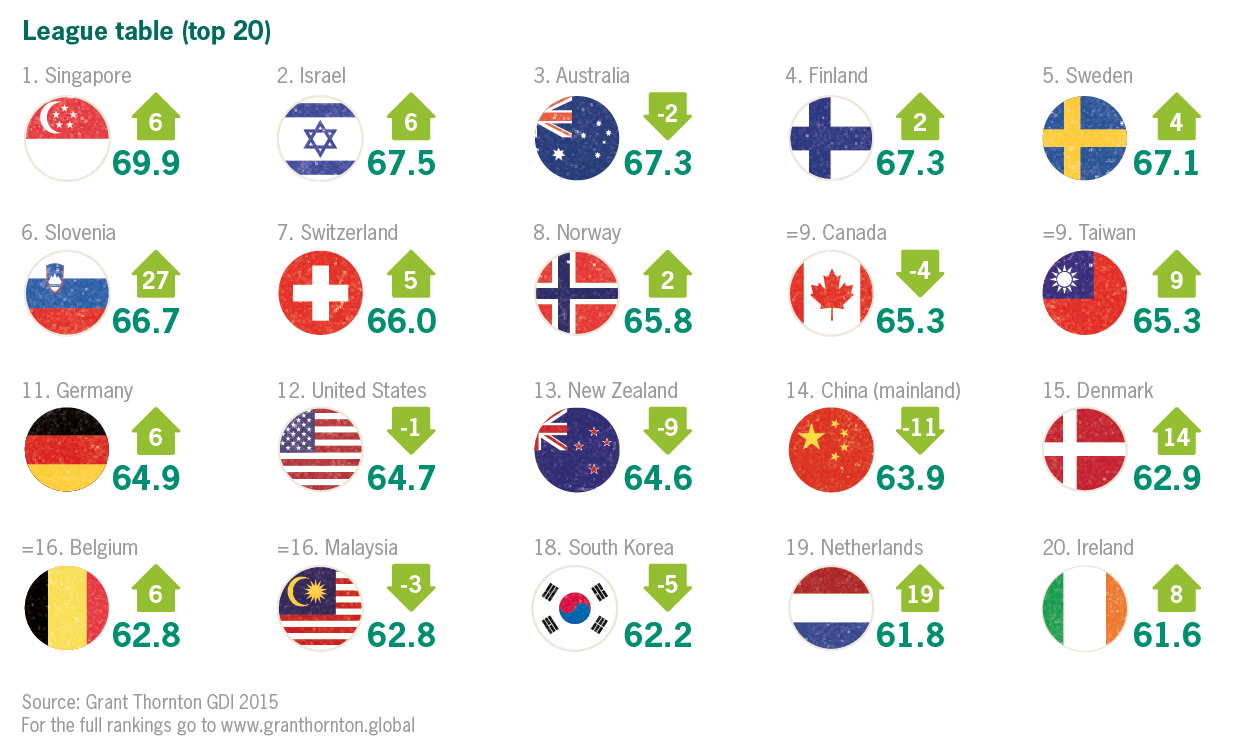 The GDI cannot solve the market entry dilemma; it should not replace engaging with an adviser with a deep understanding of international expansion. But it can be used as a tool to help identify countries of interest by drawing on 22 indicators which have each been assigned an importance through a survey of business leaders, adding that vital human perspective.
For further information, please contact Jenny Hadjicosta.
Read full report
Download PDF [4472 kb]